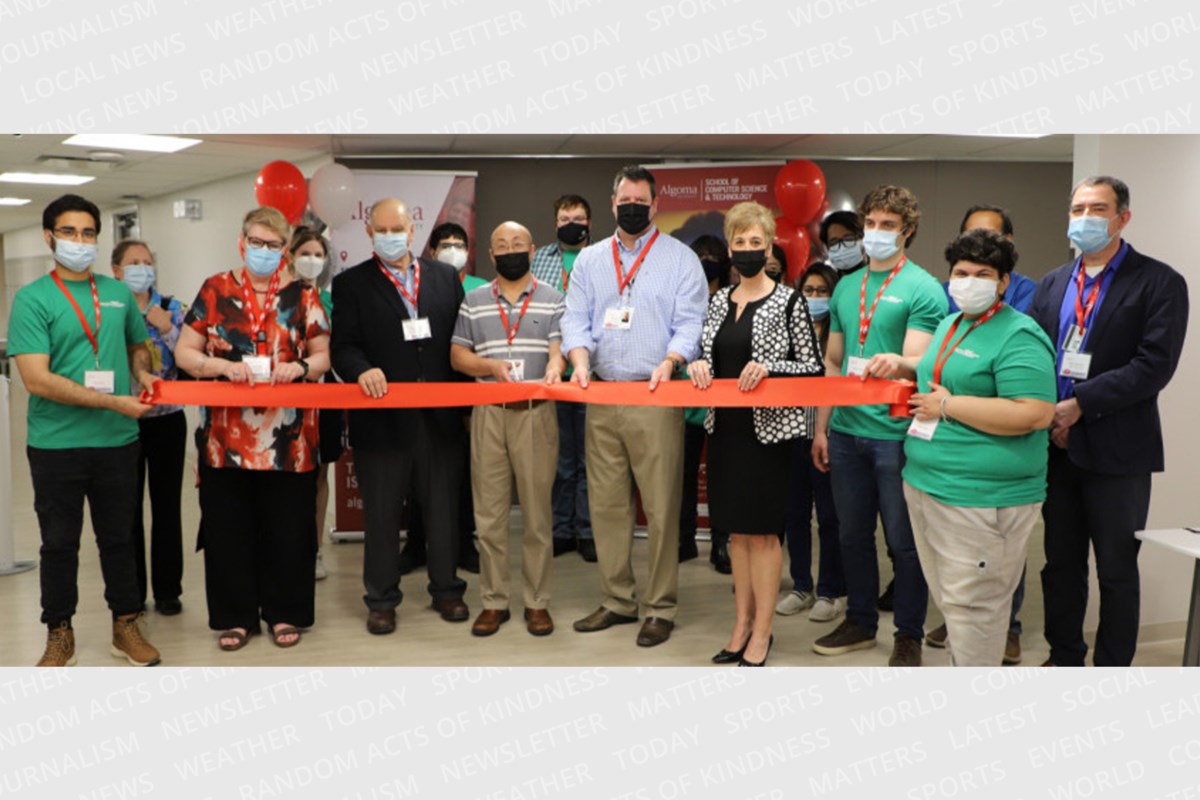 Algoma University unveils IT and technology upgrades
IT is a growing field, with few or no areas within the company that are not dependent on it
Algoma University's School of Computing and Technology opened its doors to show off recent renovations and upgrades to its facilities.
Students, faculty, staff, funders and others had the chance to explore the space, which was built with a $1.98 million Fednor grant.
Algoma University's full press release is included below.
Today, Algoma University's School of Computing and Technology (SCST) unveiled impressive renovations to its innovative space on the Sault Ste. Marie at their Open House event, including state-of-the-art gaming suites, research labs, classrooms and more.
The facilities that were showcased at the Open House highlight the result of a generous investment of $1.98 million announced in January 2021 by MP Terry Sheehan on behalf of the Honorable Mélanie Joly, Minister of Economic Development and of Official Languages ​​and Minister responsible for FedNor.
"The project aligns with federal priorities to support innovation and digital technology, keys to the vitality of the Canadian economy," said President and Vice-Chancellor Asima Vezina during her opening remarks. "Preparing Canadians for the jobs of today and tomorrow will provide Canadian businesses with the highly skilled workers they need to innovate and modernize their processes to stay on the leading edge. This investment will have a significant long-term socio-economic impact in Sault Ste. Marie, building on the technical infrastructure needed at our campus to continue to attract and develop the best students and faculty in the region"
Today's open house was an opportunity for SCST students, faculty, staff, funders and external partners to learn more about exciting developments within the school and to explore the extensive renovations and upgrades to the space.
"Computing is an ever-evolving field, with few or no areas within companies that don't depend on it. The pandemic has further accelerated the demand for information technology personnel to support remote working, communication, business conduct and procurement," said Dr. Simon Xu, Director and Professor of the School of computer and technology. "The School has recently developed four graduate certificates, fully online computer programs and cooperative opportunities to further support experiential learning. Enrollments increased from 115 full-time equivalents (FTEs) in 2018/19 to 430 FTEs in 2021/22. The new Fednor-funded lab space is equipped with state-of-the-art Mac and PC computers and gaming devices. The School's strategic plan is now in place and will serve as a roadmap for the next five years as we progress in the development of a graduate program and a new specialization.
To learn more about the School of Computing and Technology at Algoma University, please visit: here