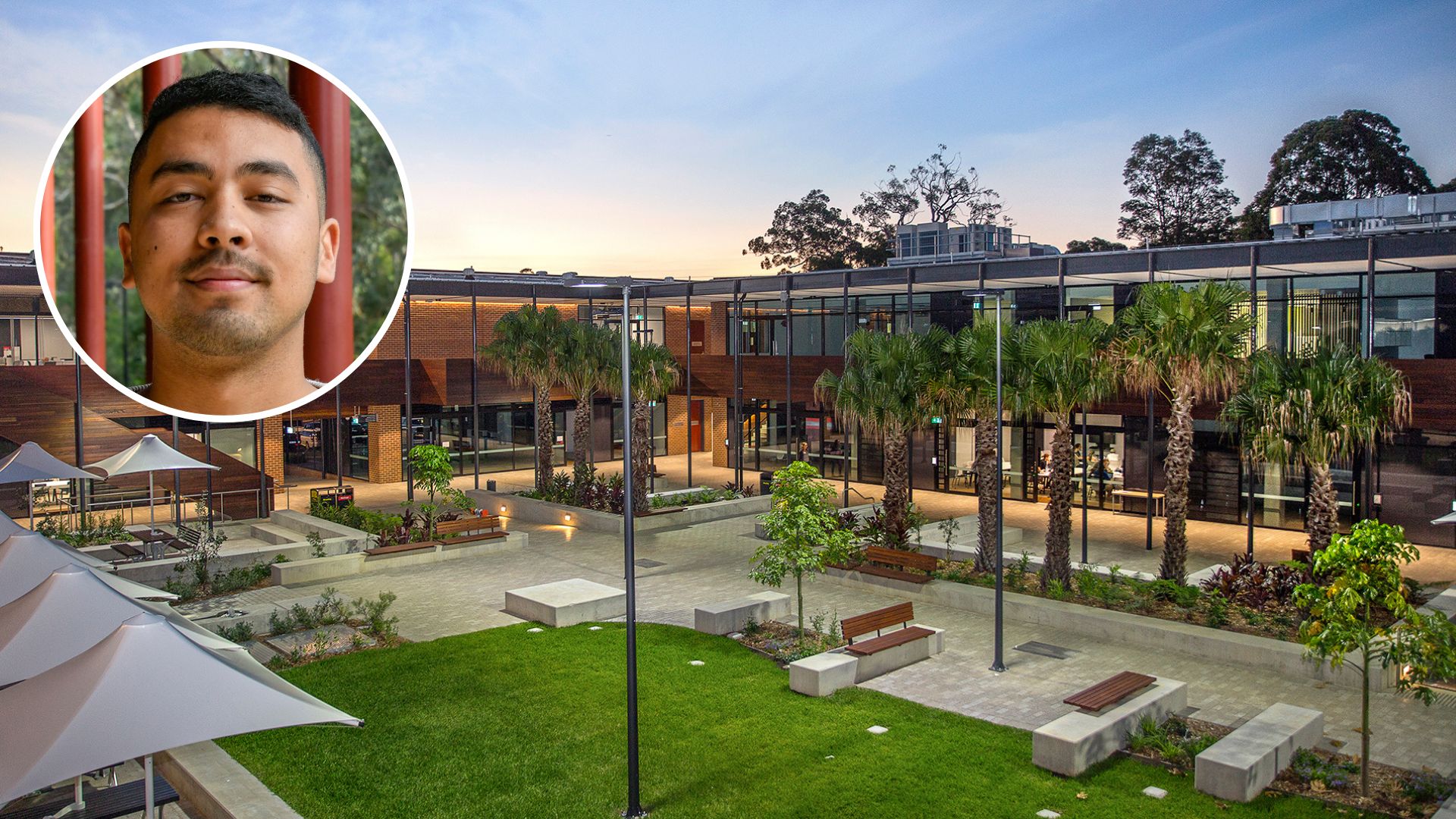 An international success, Port Macquarie's postgraduate computing course celebrated
Charles Sturt University at Port Macquarie celebrates five years of successful on-campus postgraduate IT qualification with new and improved offering
The Postgraduate Master in Information Technology (Honours) is Charles Sturt's most successful course for international students
Charles Sturt IT graduates are in high demand and are making a significant contribution to Australia's digital transformation in sectors such as healthcare, finance and technology
Building on the five-year success of its postgraduate Information Technology (IT) course at Port Macquarie, Charles Sturt University is offering a new Masters in Professional Information Technology to boost career opportunities of his students.
In 2017, the Charles Sturt School of Computing, Mathematics and Engineering launched its Master of Information Technology (Honours) for local and international students at the University of Port Macquarie.
Course Director and Computer Science Lecturer Dr. Sabih Rehman said, "We started with 11 students and the course has over 65 graduates out of 118 total registrations from 12 countries, with 45 students currently enrolled.
"The countries of origin of our students and graduates are Colombia, Nigeria, Turkey, Iran, Pakistan, India, Nepal, China, the Philippines and Papua New Guinea.
"Women make up 28% of total course enrollment, and it's encouraging to see more women in a discipline related to science, technology, engineering, and math (STEM)."
Dr. Rehman said that from 2022, the new Masters in Professional Information Technology (with specializations) will place greater emphasis on developing job-ready graduates in areas where key skills are lacking.
"The new Master of Professional Information Technology has been designed to provide the essential skills required to stay ahead in this rapidly changing industry," he said.
As the course content evolves to meet industry needs, it is on track to continue to be Charles Sturt's most successful course among international students.
"Our graduates are in high demand by employers across all sectors, and many are already making significant contributions to digital transformation in various sectors, such as healthcare, finance and technology across Australia," said Dr. Rehman.
"Over the past five years, a number of our international students have also participated in various activities to give back to the local community.
"Students participated in the Talent Hackathon in 2018-19 where Masters in Information Technology students worked with local businesses to solve problems through technological innovations.
"Some students volunteered to lead a coding workshop for elementary school students and represented the University in a local student robotics competition."
Computer science postgraduate student Mr Anwesh Budhathoki (pictured, inset) from Nepal is excited to follow in the footsteps of his brother Ashish, who graduated from the same course in 2020.
Mr. Budhathoki enjoys his studies and is particularly interested in expanding his knowledge in the areas of cybersecurity and software development.
"I have always been fascinated by information technology because of the endless possibilities it offers, and I have a keen interest in programming and software development because it allows me to explore my creative skills and analytics," said Budhathoki.
"I was lucky that the Master in Information Technology gave me the opportunity to combine my interest in software design and cybersecurity.
"There is a need in the market right now for people who can design software, understand how different software works, and be able to secure the systems they design."
Mr Budhathoki said the main reason he decided to study at Charles Sturt was that his older brother had already graduated from the same course a year before he started, and he very much appreciated the level of support , especially from the teaching staff, and the facilities at the Port Macquarie campus are also excellent.
"My experience with Charles Sturt University has been great so far and studying in a regional location like Port Macquarie also has the added benefits of not having to deal with the hustle and bustle (of a big city)", did he declare.
"What's not to love about Port Macquarie?" It's a quaint town with beautiful beaches and mild weather, as well as wildlife – we often see koalas on campus.
Charles Sturt, Director of External Engagement at Port Macquarie, Ms Kate Wood-Foye, said: "Our international IT students have enriched the vibrancy and diversity of the community at our Port Macquarie campus, adding to the experience world of national and international students.
"Students continue to connect and celebrate their unique cultures through inclusive events and campus experiences by sharing stories, food, and national days of celebration.
Ms Eleanor Mitchell, Director of Global Engagement at the university, said: "It's so good to see siblings and family members choosing to study the same course at Charles Sturt University. and it's a testament to the quality of the student experience we're trying. to offer our students.
"Charles Sturt University is one of the largest providers of postgraduate IT education in Australia and our Masters in Professional Information Technology is helping the university establish its brand internationally."