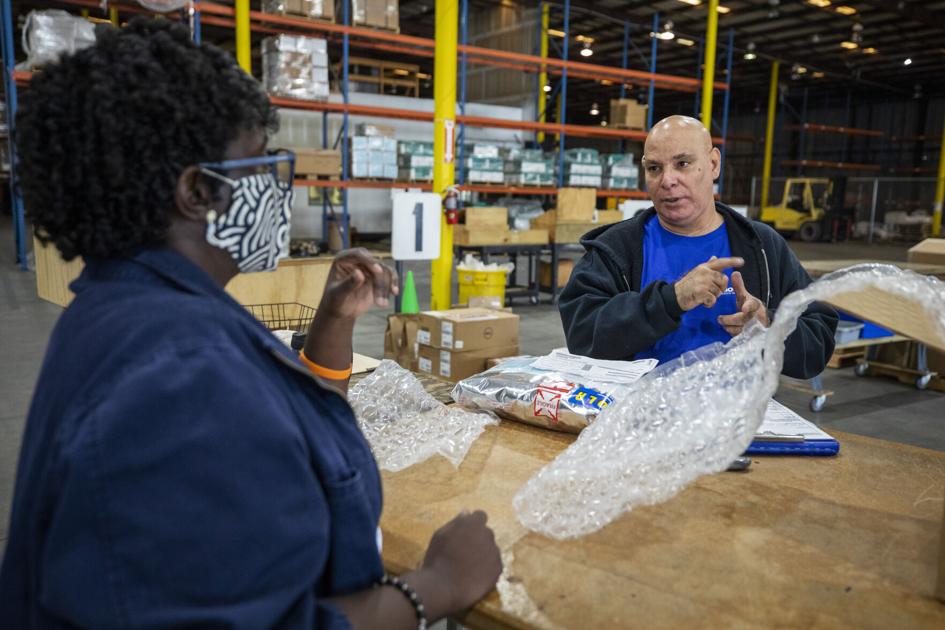 Bridging the Gap: Goodwill's American Sign Language Course Hits Employees | New
HANAHAN – Gregg Hill admits he was a little skeptical about taking a course to learn American Sign Language.
But the more Hill – a project manager for Goodwill Services – thought about it, the more he felt it was a good idea.
Hill has about a dozen hard of hearing or deaf employees working with him in the huge Goodwill Services Hanahan warehouse that serves the local naval base. In the past, he had used sticky notes, text messages, or wrote conversations on a notepad to communicate with them.
Hill realized that this was not a very effective means of communication.
"It wasn't very personal either," Hill said. "It was difficult to connect with some of our deaf employees on a personal level the way we communicated. I knew this had to change.
Enter Palmetto Goodwill Executive Director Reginald Hughes, who noticed the same communication issues with deaf and hard of hearing employees when he visited different work sites in the Lowcountry. About 3 percent of Palmetto Goodwill employees working at federal contract sites are deaf.
"Statistics tell us that people who are deaf and hard of hearing have a harder time keeping their jobs, have higher rates of depression and mental health issues because of the stereotypes and stigma they face every day," said Hughes.
The problem was only magnified during the pandemic.
"Our deaf employees felt even more isolated than usual due to social distancing and because many companies went to work remotely," he said.
Hughes was determined to change the narrative.
Amid the pandemic, Hughes and Palmetto Goodwill launched a basic virtual American Sign Language course for company employees in hopes of creating a better work environment for its deaf workers. The seven-week course, which began in September 2020, now has nearly 400 graduates.
"I feel like it made a huge difference," Hill said. "I was nervous at first because I wasn't sure I could sign very well. But after taking the course I feel I can connect more with our deaf workers and get to know them better on a personal level.
'Game changer'
It is estimated that 10 million people are hard of hearing in the United States and about 1 million are functionally deaf, according to the Income and Program Participation Survey. SIPP is one of the few national surveys that regularly collects data to identify Americans with hearing loss or deafness.
Hughes said there were between 1,500 and 2,000 deaf Goodwill employees across the country. Having supervisors like Hill take a sign language course seemed like a logical step in bridging the gap.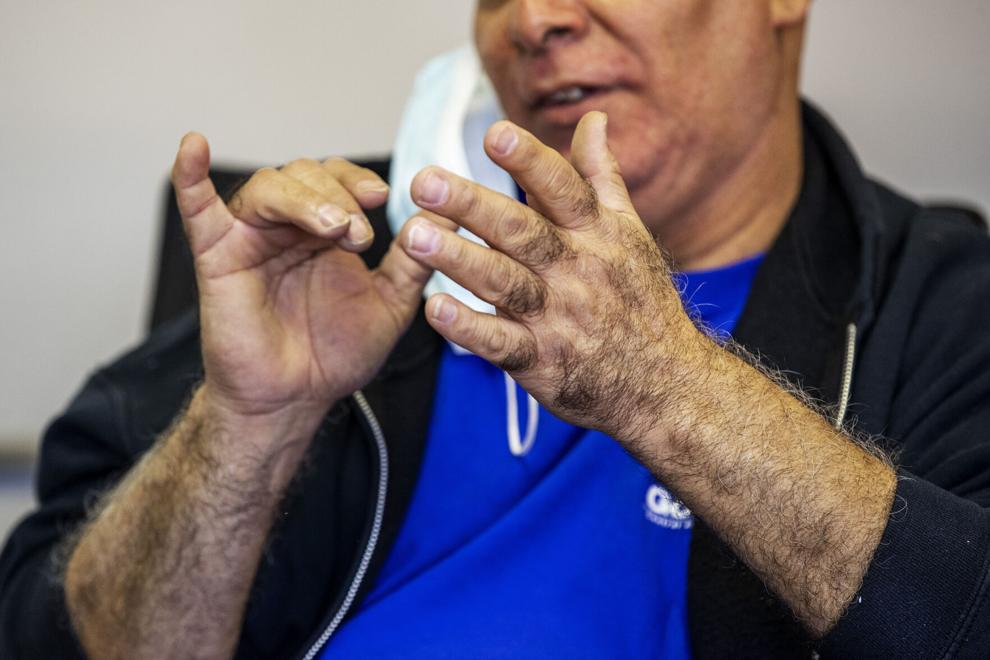 "What we have discovered is that we are opening new doors for our deaf employees," said Hughes. "He's a game changer. I think we take the challenges these people face on a daily basis for granted. "
Alexis Perez, warehouse specialist for Palmetto Goodwill, noticed a difference almost immediately when his colleagues got involved in the sign language course.
"When I first came here to work, I felt like some of my teammates were ignoring me because I was deaf or didn't know how to talk with me," Perez said, whose wife Ava works in the warehouse as a computer scientist. . "Watching them try to learn sign language was great. The effort they put into communicating with sign language makes me feel like they want to connect more with me.
A sentiment shared by Joseph Butler, who has worked at the Hanahan warehouse for two years.
"It makes it a more user-friendly place to work," said Butler. "It had a big impact. I feel more included now.
The course covers basic American Sign Language. At first Hill said he struggled to learn some of the simple movements, but with practice he got better.
"I was trying to spell words like 'pizza'," Hill said. "Then I realized that there is only one simple movement to eat pizza. I'm better. But if you don't use the sign every day, you lose it, so it's something you need to work on.
Hughes said the course was customized for warehouse work.
"They learn signs for things like 'forklift' or 'pallet truck' – things you have to learn when working in a warehouse," he said.
'Second language'
After Spanish, ASL is the second most popular foreign language offered in the United States.
Jason Hurdich, a professor at Clemson University, who has been teaching ASL classes for nearly three decades, said his sign language classes regularly fill up early.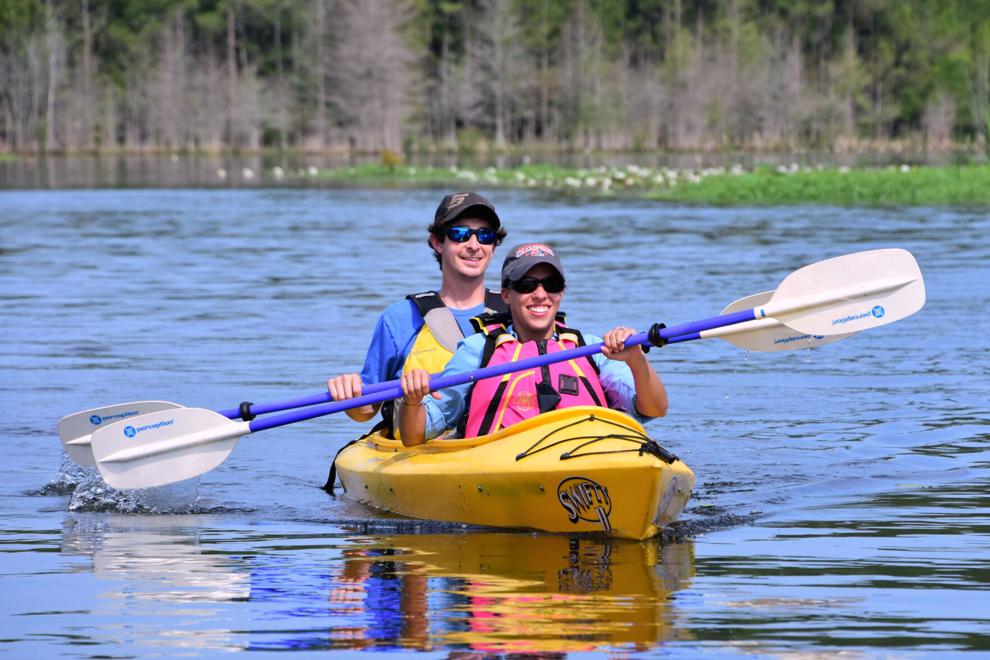 "It's incredibly popular," said Hurdich, who was born deaf. "The more people who learn basic sign language, the more people will be able to connect. "
Hurdich would like to see more high schools offering ASL courses.
"I think only one or two high schools in South Carolina offer ASL," said Hurdich, who is the state's only certified deaf interpreter. "The problem is, there aren't enough certified ASL teachers.
It was Hurdich who, while in the South Carolina Vocational Rehabilitation Department in Charleston, suggested that Goodwill officials start an ASL program.
"I wish more companies would copy their program," Hurdich said.
Hughes' Word of Goodwill ASL began to spread. Students from 30 states, Guam and the U.S. Virgin Islands have enrolled in the past six months.
"It spread like wildfire," Hughes said. "More and more associations are asking us. We hope to franchise the program.
The seven-week course is not just for Goodwill employees, the public can take the course, Hughes said.
"What we're trying to do is empower as many people as possible," he said.
For more information on Palmetto Goodwill's ASL program, please visit: – https://www.eventbrite.com/e/american-sign-language-asl-level-two-class-registration-195084903197 [eventbrite.com]