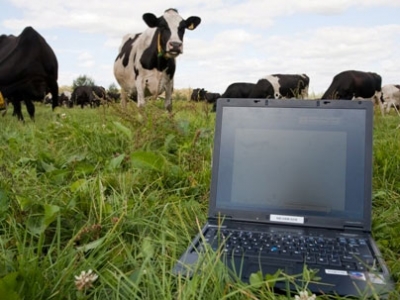 Computer course for farmers, national roll-out
A course that teaches farmers the basics of computers has attracted investment from the red meat sector.
Computers are now an essential part of running a farm business, according to lead investor Beef + Lamb.
B + LNZ Managing Director Scott Champion says the course fits with RMPP's philosophy of helping farmers develop their skills to use existing products, rather than inventing new ones.
He adds that a growing range of services are offered online. Having the skills to use them will help farmers make more informed decisions and better manage their businesses.
The project started two years ago when Rachel Joblin, an agricultural consultant based in Pongaroa, organized the first basic computer skills course to meet demand from members of her local community.
It was such a success that the Red Meat Profit Partnership (RMPP) is now funding a nationwide deployment.
Champion says, "Computers are quickly becoming a vital farm management tool and, through its investment in RMPP, Beef + Lamb New Zealand is pleased to help make these computer courses accessible to farmers across the country. "
Joblin's involvement in setting up the computer course happened almost by accident.
She explains that local farmers approached her to develop basic computer skills. After researching the options and finding no local trainers, she decided to do it on her own.
The course aims to develop the basic skills that farmers need to run their business. Start with the basics, like starting your computer, sending e-mail, and using search engines. "There are so many ah-ha times when you see whole new worlds opening up to them." said Joblin.
Many farmers rely on family members to use a computer for them, but this is not sustainable in a world where online communication is now the norm. "This is how others want to communicate with us"
Having a low level of computer skills hampers a farmer's ability to use other farm management tools such as Farmax, explains Joblin.
Classes to date have been held in Pongaroa and Taratahi. Nigel Fleming, who runs an 890 ha sheep and cattle farm near Masterton, took the Taratahi course. Previously, he relied on his wife, Brigid, to do all the IT work.
Nigel says he learned how to create files, so now he has all of his murder data in one place, and adds that he often receives contracts via email, which he is now able to manage online. .
He says he was surprised how much he enjoyed the experience. This gave him the confidence to continue developing his computer skills. In the future, he hopes to use farm and cash management software.