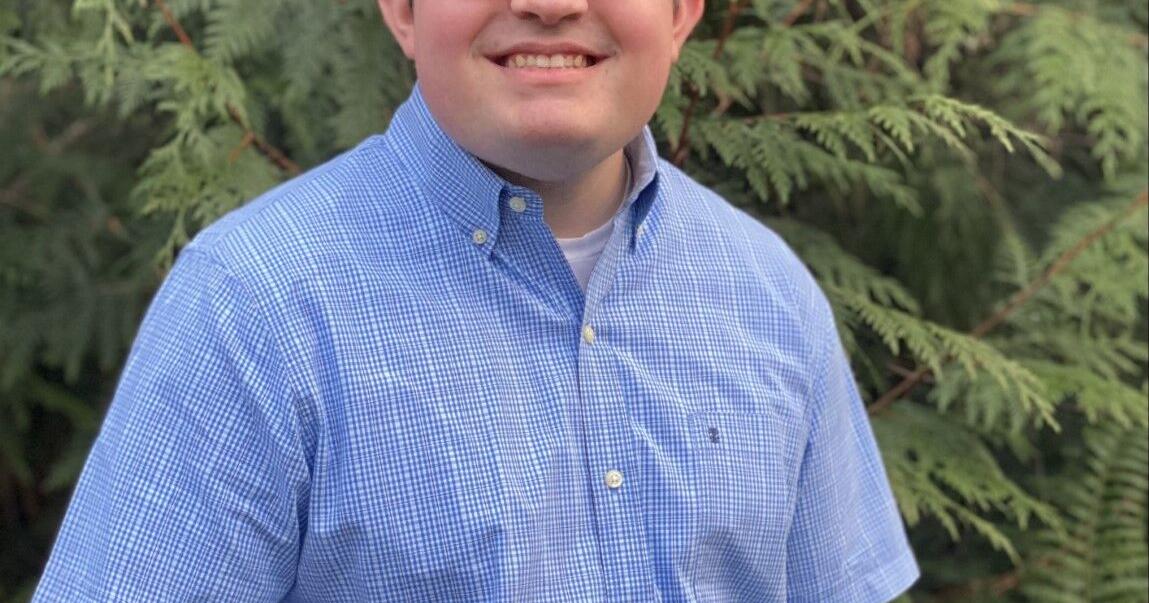 Computer Science Undergraduate Wins Prestigious Research Fellowship to Support Work on Disinformation and the Role of Social Media | Community
Social media and other platforms used to communicate with large audiences are ubiquitous in today's society with the expansion of apps like TikTok and Twitter. A popular creator who features a lesser-known creator may suffer the unintended consequence of contributing to the exponential growth of the latter's followers or friends. The smaller creator then commands a larger audience with which to communicate. For misinformation and disinformation researchers, the consequences of "spotlighting" are key to understanding how fake news spreads.
For Joey Schafer, a fourth-year undergraduate computer science student, spotlighting was more than a phenomenon for research. After his responnse to an article from The Atlantic was retweeted by Carl Bergstrom, a UW biology professor with more than 150,000 followers, Schafer saw his account skyrocket from several hundred followers to nearly 2,000 overnight.
Against his own expectations, Schafer became the subject of what he studied through the Mary Gates Fellowship he received last fall. Schafer's research trajectory began as a freshman watching Human Centered Design and Engineering (HCDE) professor Kate Starbird give a talk about her research.
"I really enjoyed hearing about [Starbird's research]", Schafer said. "It seemed like it was making a difference – actually using computers to help people or to help understand what's going on in our world. And that's when I knew I wanted helping people.
Starbird is one of the co-founders of the Center for an informed public (CIP) where she leads misinformation and disinformation research as the current head of the faculty. Although CIP has a variety of research areas, its affiliates primarily focus their research on spreading false and misinformation regarding the Covid-19 pandemic and the last presidential election.
"I thought, '[The CIP] seems like a really cool thing, I'd like to get involved in that," Schafer said. "But it was in my first trimester and I didn't feel ready to join some sort of research lab with this amazing professor right away.
Schafer applied to join a research group and was accepted to work with HCDE PhD student Andrew Beers on data visualization for online disinformation. Later, Schafer worked with Starbird and other CIP faculty to conduct research on the 2020 election.
"We were working on monitoring misinformation and misinformation on specific topics related to the election," Schafer said. "Things like voter fraud, trying to delegitimize the election, trying to intimidate voters or giving them false information about when the election is or where they might vote."
Schafer collaborated with researchers at the Stanford Internet Observatory to monitor misinformation and disinformation in real time. CIP and the Stanford Internet Observatory are the two academic members of the Partnership for Election Integrity, a research group that formed in July 2020. Their full report,The Long Fuse: Misinformation and the 2020 Electionis available online at the Election Integrity Partnership website.
Jevin West, founding director of CIP, applauded Schafer's advanced search capabilities.
"It was such a pleasure to have Joey Schafer in the IPC here at UW," West said in an email. "Joey is one of the most advanced undergraduate researchers I have ever worked with. We joke in CIP that Joey should apply for faculty positions and not just graduate school. It is already producing faculty-level research that has national impact.
After completing this project in the fall of his third year, Schafer pursued independent research projects and publications.
"You can apply to graduate with honors [in computer science] and one of the requirements for that is working on an undergraduate thesis research project," Schafer said. "That's the project I'm currently working on, and the one the fellowship is for is to understand the impact of spotlighting on social media behavior, particularly in the context of misinformation."
Starbird commended Schafer for his work on several projects with CIP that led to his honors thesis.
"Joey has been a core member of our research team for over two years – helping to visualize and analyze misinformation and misinformation related to the 2020 election and Covid-19," Starbird said in an email.
Schafer will work with Starbird and Emma Spiro, co-founder of CIP and assistant professor in the School of Information, during her fellowship period to inform critical analyzes of social media use. Schafer aspires to continue his research on misinformation and disinformation regarding socio-technical systems like social media, and how they affect society.
"His current research examining the phenomenon of 'spotlighting' in social media posts will help us understand how attention is shaped – and conferred from one account to another – in online spaces," said Starbird. "Joey is a brilliant student and researcher, and an incredible collaborator. He contributes to our research at the Center for an informed public in many ways. We are extremely lucky to have him on our team.
While navigating the complexity of being spotlighted by a well-known researcher, Schafer continued to work on research projects both independently and across departments to break down academic silos – and even gained acceptance an article with minor revisions in a research journal.
"I think it's really rewarding to have these other disciplines to work with rather than just being trapped in, you know, a bubble like only computer science or only biology, or… whatever what other area you're in," Schafer says. "I think there's a lot of value in this…sharing process."
Schafer encouraged aspiring students to follow in his footsteps to find something that interests them at UW and to pursue opportunities outside of their stated discipline. This mindset helped bring Schafer full circle, working with the professor who inspired his freshman trajectory and receiving the Mary Gates Fellowship to support his interests.
The Mary Gates Research Fellowship supports undergraduate students engaged in research with a $5,000 grant spread over two academic terms. Interested candidates can apply in line during the fall or winter term.
Contact reporter Julie Emory at [email protected] Twitter: @JulieEmory2
Do you like what you read ? Support quality student journalism by donating here.