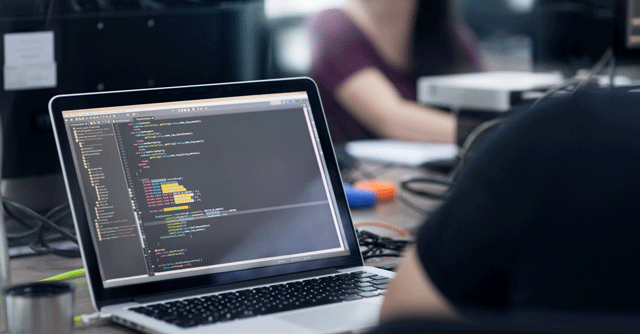 Google and Nasscom Launch a Beginner's Course in Cloud Computing and Data Analytics
Google has opened registration for the first batch of a course that aims to help engineering graduates and entry-level professionals learn the basics of cloud computing, big data and analytics. Called Google Cloud Computing Foundations with Kubernetes, the course will be offered free of charge to eligible individuals and is run in association with FutureSkills Prime – an initiative of the Department of Electronics and Information Technology (Meity) and industry body Nasscom's Digital Skilling Initiative.
The program will be offered to college students and early career graduates, to learn the basic steps and foundations of cloud computing and data analytics. Registration for the course is now open, and once the five-part course is completed, participants will also be offered hands-on training, through the Google Cloud Skills Boost program, to put their learnings into practice.
Kirti Seth, managing director of Nasscom, said that while cloud technologies have become increasingly important for business growth, a challenge in India at the moment is the "digital skills shortage".
Anil Bhansali, Vice President of Engineering and Head of India's Google Cloud Dev Center, concurred, adding that cloud and data analytics skills are critical as today's businesses hui "need to migrate their mission-critical workloads to the cloud and modernize their data infrastructure."
On July 20, an industry report published by Nasscom on the adoption of cloud technologies in the country said that the migration of companies to cloud technologies can contribute $380 billion to the gross domestic product (GDP) of the country. India over the next four years. The report further adds that the adoption of cloud platforms grew at a compound annual growth rate (CAGR) of 44% between 2016 and 2021 – a pace that could increase further as technologies are adopted by more people. businesses.
This, in turn, could add up to 1.4 crore jobs in the country, with courses such as Google's new initiative adding to the working base of these professionals in the country.
Admittedly, this is not the only initiative that has come up with cloud-related upskilling initiatives in the country. On June 9, Amazon Internet Services, which markets the company's cloud platform, Amazon Web Services (AWS) in India, announced a collaboration with the Ministry of Education to add cloud computing and learning skills automatic under the All India Council for Technical Education (AICTE).
Last month, on August 8, US multinational IT services company Accenture also announced a partnership with AWS' "re/Invent" initiative to deliver cloud skills to early career professionals in India.