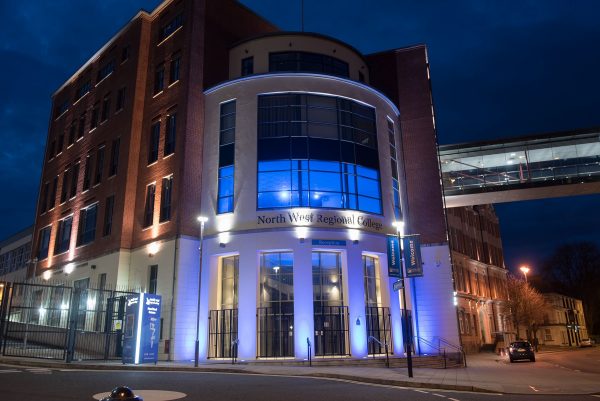 Kickstart IT course gives students an edge over the software industry – Derry Daily
LOCAL IT companies are partnering with Council and the Northwestern Regional College to increase employment opportunities in the software industry with a special crash course starting in the new year.
The Kickstart IT course, funded by the Department of the Economy, is a 16-week industry-led course for students at HNC / D level and above.
Participants will receive specialized training to enable them to successfully apply for computer software roles.
The full-time course will start on January 10 and offers students an internship of at least four weeks at a local software company and a guaranteed job interview at the end with participating companies.
Derry City and Strabane District Council business chief Kevin O'Connor said the course would provide students with the opportunity to gain a competitive edge in the local job market.
"We are excited to be working with North West Regional College and local IT companies to offer a specially tailored course that will help alleviate the shortage of computer programmers in our region.
"The course incorporates employability sessions that aim to improve the personal development of candidates to give the best possible chances during the application process.
"These include assistance in filling out the application form, advice on improving interview skills, mock interview comments and help with delivering presentations.
"These are skills that participants can use whether or not they choose to pursue a career in IT upon completion of the course. "
Applicants should be fully available throughout the duration of the training program, which will be delivered through a blended classroom and online learning approach.
Successful students will earn qualifications in the ISTQB Foundation Certificate in Software Testing, a City and Guilds Diploma for Software Developers, and a City and Guilds Unit Credit Certificate related to the SQL module.
North West Regional College computer science lecturer Kevin McLaughlin revealed that despite the short nature of the course, students will learn a wide range of programming functions.
"This software fundamentals course will allow students without any computer training to quickly acquire a range of programming skills and languages ​​that they can practice in the workplace," he said.
"It includes Java, SQL and UX Fundamentals modules as well as software testing and design.
"The local software industry is growing, especially in today's climate, and successful completion of this course can leave candidates highly equipped to successfully find and thrive in employment. "
For an application, contact Eileen McGrinder on 07595 216 249 or by email [email protected] Applications must be submitted before November 19th.
Kickstart IT course gives students an edge over the software industry was last modified: November 9, 2021 through cassoscoop
Key words: