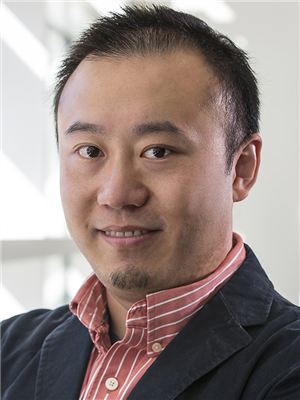 New opportunities to solve health problems with AI | Computing
Artificial intelligence and deep learning are being used to solve important challenges in healthcare, and these innovations are made possible by the groundbreaking efforts of visionary practitioners who work at the intersection of health and computing.
With the launch of the new Deep Learning for Healthcare specialization on Coursera, anyone interested in solving real-world healthcare problems can now explore how deep learning methods can be applied to these pressing global issues.
Jimeng Sun, professor at Illinois Computer Science and professor of health innovation at the Carle Illinois College of Medicine at the University of Illinois at Urbana-Champaign, leads the new specialization.
With dual expertise in IT and healthcare, Sun is a highly influential voice at the intersection of technology and healthcare. He was recently recognized as one of the Top 100 AI Leaders in Drug Discovery and Advanced Healthcare by Deep Knowledge Analytics. Through his roles as both researcher and academic, he not only stimulates innovation in the field, but also contributes to training new generations of talent.
The Coursera blog recently chatted with Sun about the new Deep Learning specialization for healthcare.
Professor Sun, how does your experience in both industry and academia influence your interest in teaching deep learning for healthcare on Coursera?
My previous job in academia was at the College of Computing at the Georgia Institute of Technology. Before that, I was on the industry side through my work at IBM.
I've been teaching big data for health for years, and I find that students have always been interested in learning more about deep learning and its real-world applications. My PhD students are able to do a lot of research and publish their work on the topic of deep learning for healthcare. I think I am ready to bring this topic to a wider student population.
What training does a learner need to pass the Deep Learning for Healthcare specialization?
This is designed to be an introductory specialization at the graduate level. Students will need a strong background in Python programming, but while a background in machine learning is recommended, it is not essential. And, students do not need a health care background.
Previously, I've worked with students straight out of a bachelor's degree program, and I've also worked with students who are CEOs of large medical records companies. This specialization is designed for almost all learners around the world.
The goal here is to help students develop a basic understanding of deep learning and how they might apply it in their own careers.
What excites you about teaching deep learning on Coursera?
I've been delivering my courses in an online format for years, but the potential breadth and quality of courses I can deliver through Coursera is especially exciting. In the past, I had to limit the number of students in my classes because I couldn't find enough teaching assistants, but this specialization will give me access to larger student populations and relieve that pressure.
Additionally, I am able to deliver quality content in a condensed time frame through the online delivery of these Coursera modules, which will give my students and myself more time to focus on our research. and our projects.
This is a great segue into our next question: what are the main ways learners will benefit from this specialization?
First, the University of Illinois at Urbana-Champaign has one of the nation's leading computer science graduate programs (most recently ranked 5th by US News and World Report in 2018). It is a broad, very strong integrated computer science program that provides broad engagement between students and faculty.
Second, this specialization is very method-oriented. In the past, other courses focused on AI and healthcare had more of a "follow the problem" approach. But in this specialization, we will focus on methodology. Students will first learn the deep learning method and then apply this method to a healthcare setting.
You mentioned other contexts where these skills can be applied. Can you tell us more?
Because the deep learning methods I teach can be applied to any industry, students who have taken my deep learning for health courses have held positions in finance, manufacturing, technology, etc., not only in the field of health.
As someone leading the way when it comes to applying these transformative technologies to pressing global challenges like the ones we see in healthcare, is there a message you would like to share with learners who wish to build their career in this field?
I would argue that while much of deep learning and the processes that make it up are still in their infancy, the future of this work – and its impact in the real world – is limitless.
---
See the original Coursera blog story.