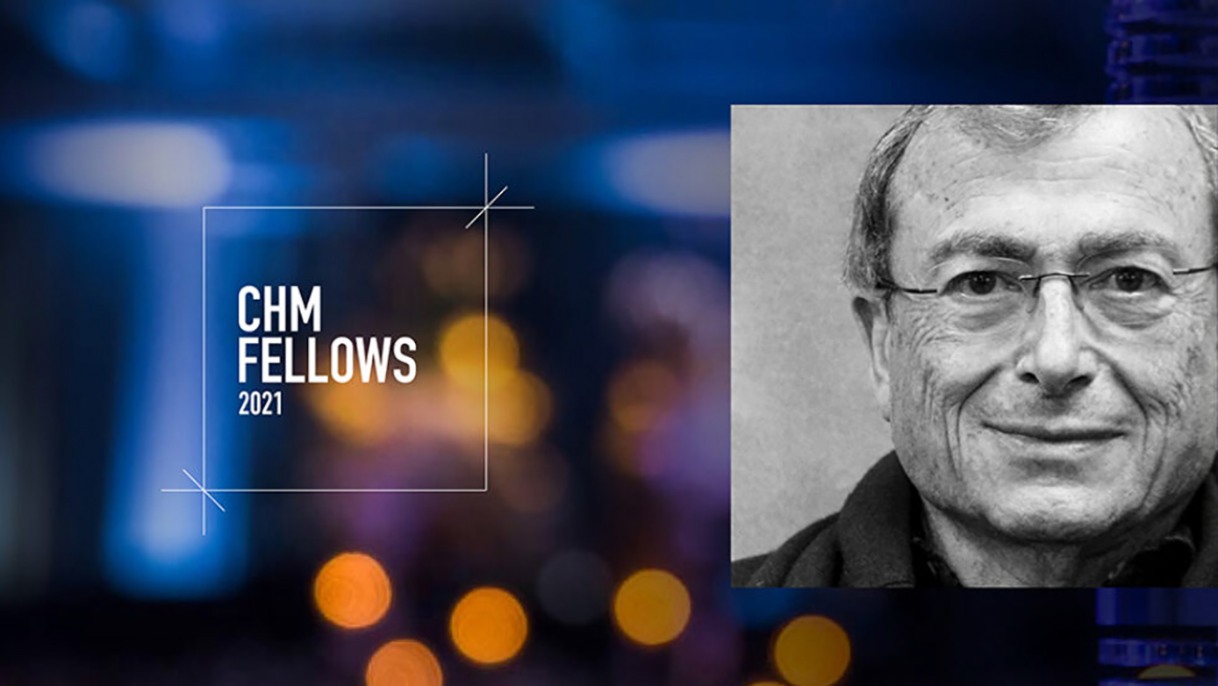 Pioneering computer science professor Andy van Dam honored as a member of the Computer History Museum
PROVIDENCE, RI [Brown University] – In recognition of his distinguished career as a pioneer and educator in computer graphics, the Computer History Museum (CHM) in Mountain View, Calif., Honored Brown University computer science professor Andy van Dam with a 2021 Fellow award.
At a virtual event at the end of September, van Dam was honored by luminaries including Ed Catmull, co-founder of Pixar Animation Studios; Eric Horvitz, Scientific Director of Microsoft; and danah boyd, 2001 Brown graduate and founder of the research institute Data & Company. The event shed light on van Dam's five-decade career, which includes foundational work in computer graphics as well as the development of hypertext, the precursor to modern web pages and hyperlinks.
Located in the heart of Silicon Valley, the CHM is home to one of the world's largest and most significant collections of computer artefacts and oral histories. The scholarship program "honors distinguished technology pioneers – unsung heroes and legends – for their outstanding merit and significant contributions in advancing computing."
"When I broke the good news of my election as a CHM member to my wife, Debbie, she said, 'Great, now you're officially a museum piece!' Said van Dam. "For me, it is an incredible honor to be inducted into the Computer Age Hall of Fame, to be in the company of so many giants in our field."
Van Dam, who in 1966 received only the second doctorate. ever awarded in the burgeoning field of computer science, joined the Brown Faculty of Applied Mathematics in 1965. He worked with his colleagues John Savage and Peter Wegner to establish Brown's computer science department in 1979 and was the first president.
His work in computer graphics has helped redefine the way people interact with computers. He co-authored the 1982 textbook "Computer Graphics: Principles and Practice," which has been the dominant introductory text in computer graphics for decades and remains influential today. His work is widely recognized for having influenced modern computer aided design systems and animated films. After inviting van Dam to the premiere of the blockbuster "Toy Story", the late founder of Apple and Pixar, Steve Jobs, presented van Dam with a book on the making of the film which included the inscription "You made it so ".
In the late 1960s, van Dam and his students, together with their colleague Ted Nelson, developed the Hypertext Editing System (HES), a revolutionary word processing system that used links and ramifications of text to organize information. In the early 1970s, Van Dam used HES, and its successor FRESS, to create a first foray into digital humanities – a course in which students used Brown's coin-sized mainframe to analyze poetry. The class "foreshadowed wikis, blogs and community documents of all kinds," van Dam said.
Van Dam taught thousands of students during his time at Brown, many of whom went on to become prominent computer scientists as well as executives at companies like Pixar, Microsoft, Adobe, and others. Van Dam then served as Brown's senior vice president for research from 2002 to 2006.
In becoming a CHS member, van Dam joins Katherine Johnson, mathematician and NASA 'hidden figure', World Wide Web creator Tim Berners-Lee, software pioneer, Rear Admiral Grace Hopper and other luminaries. computer science.
Source link