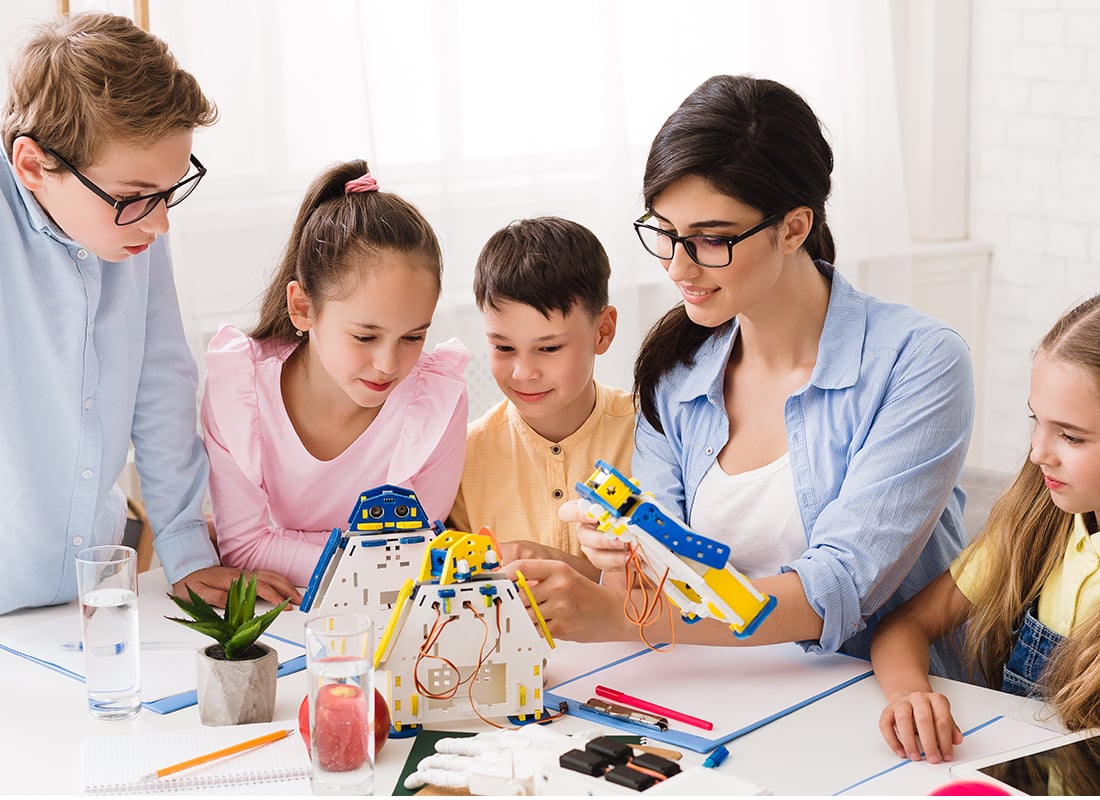 Programming for equity: meet the students and their computer science teacher
With National Coding Week just passed, and Ada Lovelace Day to come is an opportunity to raise awareness of inequalities in IT careers, and to show what Government Equality Center made to address the gender imbalance in STEM.
We spoke with seven students from Saffron Walden High School, which is one of the first computer centers chosen by the Government funded national computer education center organize computer courses for teachers in the region. We discussed the girls' experience in learning to code and their aspirations for the future.
The girls, in Grades 9-12, are passionate computer science students aspiring to careers ranging from fashion, medicine, law, and underwater engineering.
Anna, Elspeth, Grace, Ella, Mayurii, Rachel and Emma had many questions for us and were delighted to hear about the work of Equality Hub.
Their teacher, Katie Vanderpere-Brown, says she works hard to amplify female role models in computing: for example, Margaret Hamilton and her work with the Apollo mission and Katherine Johnson, the "human computer".
Our conversation with the students:
How old were you when you started coding?
In 7th grade, I am in 9th grade now. I really enjoyed it and just chose it as an option for GCSE.
How did your friends react?
Everyone said it's going to be really tough, but I'm up for a challenge. My family was pretty proud because they know I like it.
Their teacher, Katie, said: "We have had good success here in getting girls to recognize the importance of IT in GCSE and choose them, but the problem is that few consider it for their next step and don't. not take for their A-Levels. They can understand the value of learning to code, but few see it as a viable career. We're trying to make it clear that IT can be a part of many creative jobs, not just a programming career.
"Many of the students who follow him have family members, older siblings, who are doing computer science. We need to find a way to reach students who don't have coding role models at home.
Katie also explored some of the barriers that keep girls from getting into IT.
"There is a shortage of teachers specializing in computer science," she explains. "Where other teachers cover computer lessons, it shows students, especially those who are astute, that this subject is not valued as much, or that it is not the full-time job of someone.