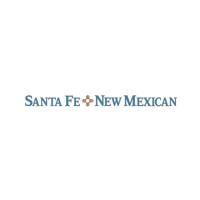 Santa Fe Public Schools Expand Computer Science Program to Meet Student Needs | Education
Schools around the world, including those in Santa Fe, have just celebrated Computer Science Education Week around the theme "Computers is Everywhere". Indeed, IT influences our daily lives, beyond the simple use of a cell phone or a computer.
Every sector of our economy, right here in New Mexico, requires employees who have coding experience or understand cybersecurity, big data, or algorithmic biases derived from artificial intelligence.
By ensuring that all students in Santa Fe public schools acquire this basic literacy, we are expanding their future options.
Our state averages over 2,900 computer jobs open each month, with an average salary of $ 71,000. Many of these jobs are in the Santa Fe area including Meow Wolf, Los Alamos National Lab, our hospitals, state and city governments, and many small tech companies, as well. than in the myriad of work-from-home technology options.
Santa Fe Public Schools recognize these local needs and address this challenge through the strategic use of funding from the Education Technology Note, or ETN. ETN uses local tax money to fund district technology initiatives. The money from this effort stays in the community to support students' access to high-quality education and digital resources.
The district's digital learning program also uses grants from the state's Department of Public Education to increase students' access to standards-based computing and innovation programs and to support professional learning for students. teachers.
The school district stands out in New Mexico for its innovative and forward-thinking digital learning practices. The Computer Science Ready 2025 initiative to expand computer science education in schools started as an Education Council resolution in 2018. Through a gradual integration process, the initiative now includes 23 of the 27 schools in the district.
As schools create three-year plans for the initiative, the focus is on their students' specific needs and school culture. The neighborhood acts as a support, rather than a motor, in the development of the plan. The aim is to deepen the pedagogical practices of computer science teachers in order to affect culturally and linguistically diverse classes in the district.
Additionally, Santa Fe Public Schools are a leader in providing access to computers for every student, ensuring equity and inclusion for all.
An ecosystem of large local organizations supports this work, including Northern New Mexico College, Santa Fe Community College, STEM Santa Fe, Explora, New Mexico MESA, Supercomputing Challenge, Computing in Research, LANL Foundation, and the City of Santa Fe. .
More and more, students are enjoying IT as there are many different ways of expressing themselves as they learn entrepreneurial skills and apply their computational thinking to solve complex problems.
About 5 percent of high school students in the district take a computer course, which is slightly higher than the national average of 4.7 percent. Our next focus is on students in Kindergarten through 8th grade. As a result of these efforts, SFPS could see enrollment numbers increase and be competitive with states and larger districts that have developed computer science degree requirements.
Together with the Computer Science Alliance, we will continue to develop computer science education in our district. The community can also help by creating opportunities for students to apply their computer skills through creative community projects, internships, mentoring, and future employment opportunities.
Computing is something we can all embrace.
Paige Prescott is the Executive Director of the Computer Science Alliance, with over 15 years of experience teaching computer science. Justine Chavez-Crespin is the Digital Learning Innovation Coordinator for Santa Fe Public Schools and has worked in education for 10 years.