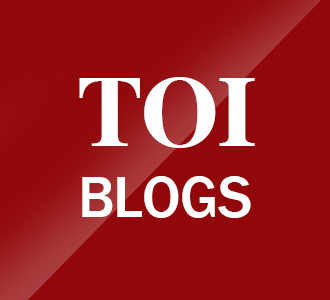 School-level coding skills will pave the way for India's tech rise
The global economy is shaped by some of the biggest technology companies in the world. From e-commerce and communications to finance, mobility and healthcare, the technology sector defines the entire human experience and contributes to all areas of development. In India, concerted policy efforts such as Make in India and Digital India, a robust IT sector and a vast pool of tech talent have enabled it to become a key player in the global digital transformation agenda. Maintaining its position as the top exporter of IT services is reflected in the country's meteoric rise on the Global Innovation Index, from 81 in 2014 to 46 in 2021, and boasting the third-largest startup ecosystem in the world. world.
Although the symbiotic relationship between innovation and economic growth has long been established, the key parameters of innovation stem from quality school education and strong technical education. If we look at education reforms in some of the best performing countries in the GII report, we see a pattern emerging. Switzerland (ranked first on the GII) has policies in place to include computer literacy at primary school level. Sweden – ranked second – has made coding compulsory in schools to boost digital skills and improve mathematical and computational thinking.
Interestingly, these countries also have some of the highest GDPs and outstanding performance on the Human Development Index, indicating a deeper relationship between innovation and socio-economic development. Although the correlation may not imply causation, it would not be anomalous to say that India's upward innovation trajectory could largely depend on how well its children learn at school level and whether they receive optimal technical education from an early age.
However, in India, the distribution of tech talent is uneven. Multinationals and big tech companies carve out the lion's share of India's highly skilled IT workers, while in sectors such as MSMEs – India's second largest job generator – tech integration remains virtually non-existent. For the economy to best reap the benefits of India's digital transformation era, there is a critical need for more IT-skilled talent to enter the job market.
While interventions such as the National Education 2020 Policy have made inroads in expanding digital literacy at the school level, over the past decade technical education has evolved alongside evolving skills. essential to the business. A recent report from the World Economic Forum indicates that emerging technologies such as cloud engineering and data clusters will define future jobs that will require disruptive technology skills such as coding, AI (artificial intelligence) and cloud computing. While India has one of the largest STEM (Science, Technology, Engineering and Mathematics) labor markets in the world and contributes 31.7% of the total number of STEM graduates globally, the WEF report also predicted that approximately 97 million new roles will emerge by 2025 due to the new dynamics developing between technology and the workforce. Keeping pace with the changing nature of work, imbibing time-tested technical skills has become imperative.
With coding at the core of the genetic makeup of the tech industry and the growing demand for cloud services, e-commerce and growing reliance on the virtual world, coding skills have been pushed from advanced and peripheral categories to basic and critical categories. As digital economies continue to define global orders, these technological skills must become indispensable to India's vast school ecosystem. The NEP has also recognized this need by initiating courses on coding for students from grade 6 onwards. However, with the demographic disparities, India's huge IT industry is key to providing these coding programs in large scale. Through their coding offerings, leading edtech players such as BYJU'S, CampK12, Simplilearn, Cuemath, etc., provide learners with comprehensive and interactive coding modules to prepare them for future professional skills.
Crack the code
As digital transformation engenders a deeper impact on Indian innovation history, we are witnessing a paradigm shift in traditional STEM discourse. Learning to code isn't just about building skills for future jobs – it helps kids develop their minds and teaches them critical and logical thinking. A report on "Understanding the Coding Category" shows that coding is seen to enhance higher order thinking skills and complex problem solving, and acts as a facilitator for better functioning of the mind – focus, thinking logic.
However, when it comes to learning and development, the report found that mainstream education remains the primary goal for parents among a range of lessons and coding characteristic of a tertiary need. Barriers such as low understanding of coding as a subject, fear of overburdening children, or assumptions that coding is a "fad" keep many students out of this critical learning environment. Bringing more coding knowledge to parents and driving purpose will be fundamental to reaching all stakeholders and positioning coding as an enabler in their children's learning journeys.
The labor market is changing rapidly and companies are increasingly focusing on hiring dynamic people who are ready to meet the demands of changing technology in business. The foundations of a lifetime can be laid at school. Incorporating new-age technology skills such as coding into learning pedagogies can do wonders to prepare young people for an innovation-driven economic ecosystem.
END OF ARTICLE