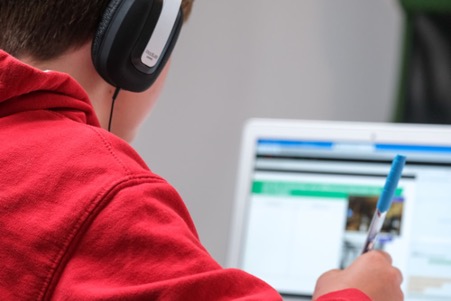 The importance of computers for children
Computer science courses are a key part of the UK curriculum, but why are they so important?
In the age of the Internet, learning how computers work is more valuable than ever. An understanding of computer science not only opens doors to studying at top computer science universities, but also fosters a wide range of skills that will last a lifetime.
In the following guide, we'll explain what it means to study computer science in primary schools today – and why your child could benefit from studying it, both at school and at home.
What is computer science ?
Computing is basically the study of computers and information. In primary school, children are introduced to a range of subjects, including algorithm, coding, computer bugs, and programming.
Since many of these skills and topics can be developed interactively, computing in schools typically focuses on games and problem solving. In KS1, children could also be encouraged to start their own computer projects, including learning how to make art on a computer.
Why teach computer science?
Learning to use computers provides an understanding of how technology works. Kids love using technology and most use it daily, but they often take it for granted and may not consider how their gadgets were made.
In addition, computer classes now encourage children to ask broader questions about technology. It is essential for children to understand how computers can help them learn, what the Internet is and how to use it safely, including when looking after their personal information.
What are the wider benefits of learning computer science?
Extensive research by OKdo technology experts has revealed that learning to code benefits children in multiple ways, and even boosts their learning in other areas. After surveying nearly 7,000 UK parents, they found that:
Over 86% of elementary school teachers think learning to code develops a child's problem-solving skills
More than one in three teachers agreed that computer classes improve a child's ability to work in a team
At least half of primary and secondary teachers think computer science lessons improve creative thinking skills
Overall, 96% of all teachers believe that other soft and hard skills can be improved by computer lessons
How can I get my kids more interested in computers?
Many additional resources are available to help encourage children to get involved in programming, both inside and outside the classroom.
If you want to help your child learn to code at home, you can start by checking out the fantastic range of single board computers available online, including the Raspberry Pi or an Arduino kit. These gadgets allow learners to understand the material and apply their skills to create fascinating interactive projects.
Why not give it a go? If you learned to code with your child at home, feel free to share your experiences in the comments section below.