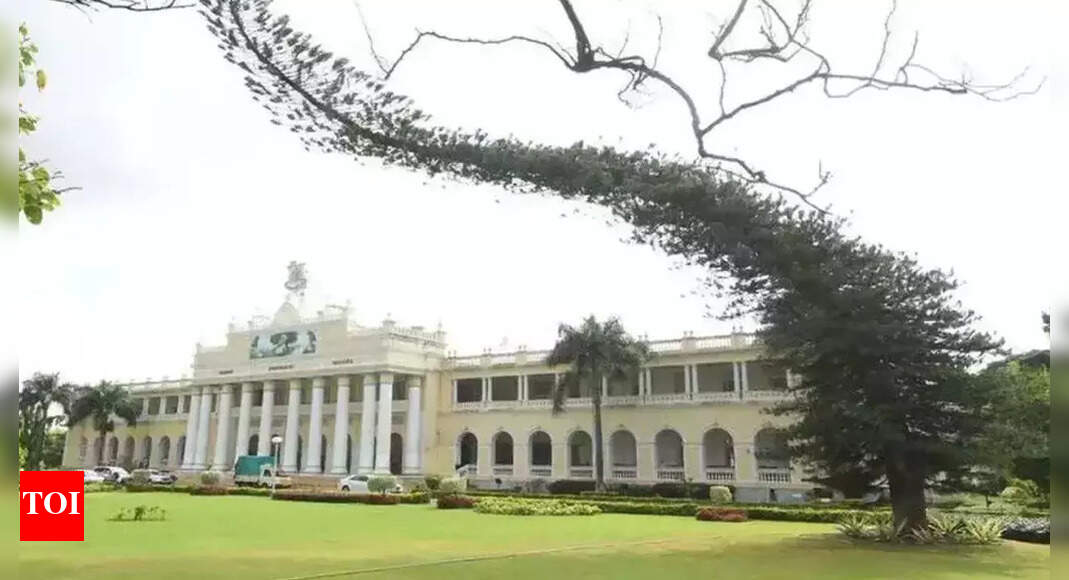 University of Mysore Permits Examinations for Law Courses in Kannada | Mysore News
MYSURU: The Academic Council of the University of Mysore has decided to allow BA LLB and BCom LLB students to take their exams in Kannada. The students took the exams only in English earlier.
VC G Hemantha Kumar chaired a meeting on Thursday where the decision was made.
The meeting also decided that the university would find out how the Kannada learning materials should be provided to the law school for students.
The university has also approved various specialist courses tailored to the needs of industry. The meeting approved proposals to launch courses such as BCA (
Cloud Computing
and Digital Science), BCA-Internet of Things, Bachelor in Vocational Studies in Digital Architecture, BSc in Food Processing and Quality Management, Certificate Course in Digital Health, machine learning, python programming and BBA in aviation management, among others.
The meeting also approved the proposal to maintain the autonomous status of 14 university colleges under the university for next year. These colleges include Maharani's Science College, Mysuru; SBRR Mahajan First Grade College, JSS Women's College, JSS Arts Science and Commerce College, St. Philomena's College, Bharati Autonomous College, Bharatinagar, Mandya; Government Women's College, Mandya; Government College of Arts and Commerce, Hassan; and Government Scientific College, Hassan.
"We made several suggestions for these colleges at the time of our visit,
"
said VC Hemantha Kumar.
The meeting also approved new proposals for gold medals sent by donors.
Students from various hostels in the university have demonstrated outside the entrance to the university demanding quality food and the improvement of various facilities in the hostels. The protest was led by the Federation of Dalit Students. The agitators alleged that the university hostel facilities needed an immediate facelift. They urged the university authorities to solve their problems.