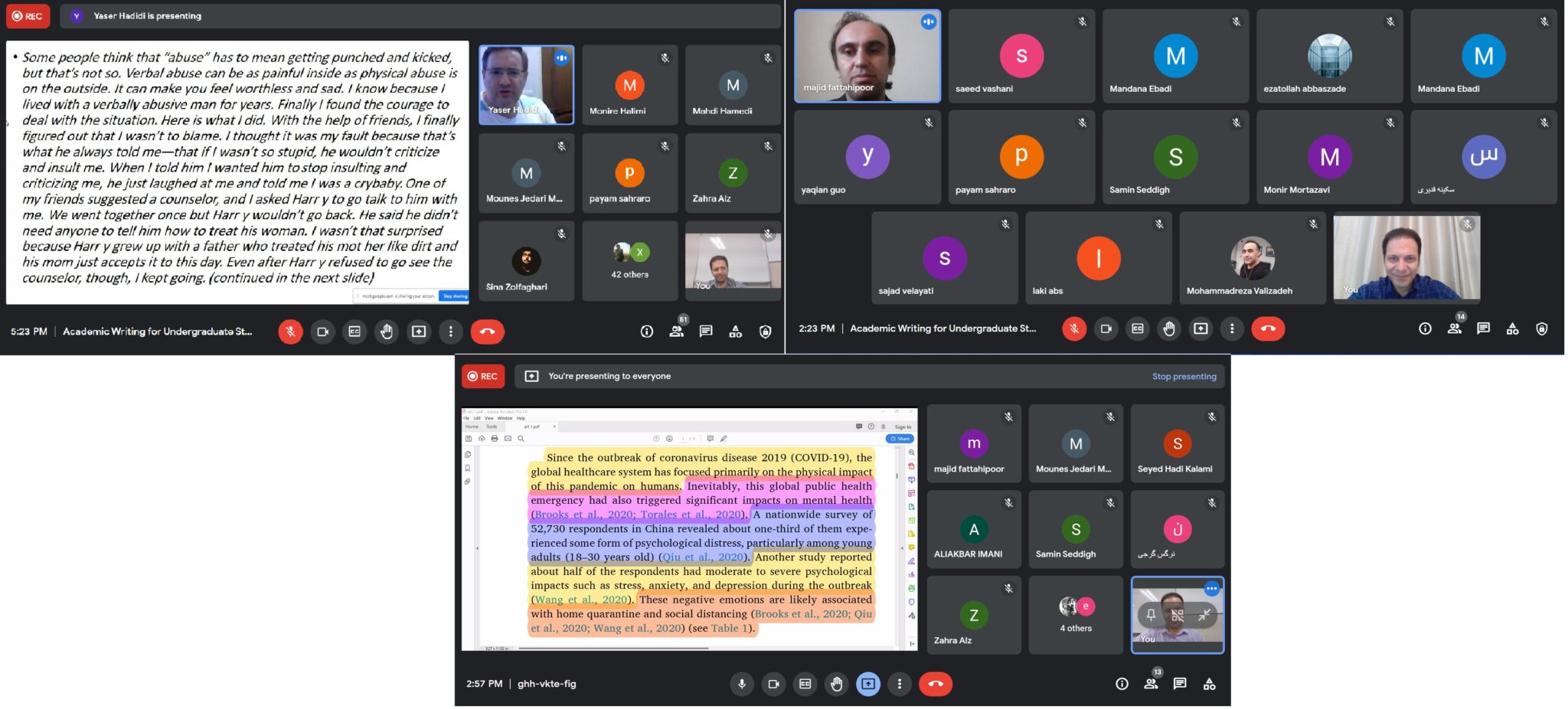 UTM and Iranian universities have organized a series of academic writing courses for undergraduates
As per the Global Online Classroom Curriculum, the Undergraduate Academic Writing Course was conducted virtually through the Google Meet platform. The course was organized by the Academy of Languages, the Faculty of Social and Human Sciences, the Universiti Teknologi Malaysia (UTM) with the University of Tabriz (Iran) and the Islamic University Azad (Iran).
The main objective of this course was to provide further training in academic writing to undergraduates as a necessary skill. The second objective of the course was to create international links and expand academic cooperation between universities by referring to field experts in the form of incoming and outgoing academic programs.
This course consisted of three sessions over three consecutive weeks. The first session, held on November 15, 2021, was an "Introduction to Fundamentals of Academic Writing" presented by Dr. Majid Fatahipour, faculty member at Azad Islamic University. Meanwhile, the second session, held on November 22, 2021, focused on "Paragraph Development" presented by Dr. Yaser Hadidi, Faculty Member of the University of Tabriz. Finally, the third session in this series, held on November 29, focused on "Essay Writing" presented by Dr Aliakbar Imani, Language Academy, UTM.
Over 100 participants among international undergraduate students from different countries such as Iran, Malaysia, Turkey, China, Iraq, Egypt, UAE and others participated in this series . During this course, actual samples of student academic writing were discussed. Students became familiar with the goals and assignments as well as the academic writing process and its necessary skills such as critical thinking, brainstorming, and editing.